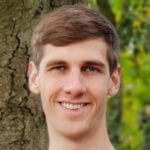 Hello, I am Christopher Wansing(25), enthusiastic maker and software developer. My biggest interest is smart home and all it´s variations. I am pursuing it intensively with my work for the startup Smart Residence Solutions from cologne(Germany), but also my second occupation in the reasearch project "Dorfgemeinschaft 2.0" came to life through this topic.
I am interested in programming since I am twelve years old. After studying mechatronics in munich(Germany), I went to Osnabrück(Germany) and are currently doing my bachelor in computer science. But the knowledge from the field of electronics still comes in handy for the hardware projects I am doing quite a lot these times.
Besides my projects I love to do sport and are engaged with photography and design, which makes a lot of fun. Also my artistic talent is somewhat limited, you will see lots of handmade designs and pictures in my blog.
You will see lots of handmade designs and pictures in my blog.
Also I love technology for it´s mathematical precise and deterministic beauty, I think people should always be the center. I hope this attitude will shine through and that´s why I have technology free posts  from time to time, that solely focus on discussing from a social science and philosophy perspective. It is my intend to live a more creative way of a techblog.
Healthcare is very important for me and was part of my journey from the beginning. Not only I grew up with pharmacist and surgeon parents, but I also have many friends in the field and a huge intrinsic motivation to further dig into it. In my professionell work it expresses in my sympathy for the quantified self movement. We live in exciting times, where each and everyone is able to automatically gather data in huge quantities about ones health condition. But at the same time we are not able to adequately analyze this data and to draw well evaluated and useful conclusions from it. Therefore we almost always stay behind the expectations. Instead in this new world (sadly many times rightly) topics like data protection and personality rights come into focus, because we do not respect those. In my blog I will approach it from a technological (data science), philosophical and social science perspective.
Practically I am digging deep into fitness trackers, from a medical grade and consumer perspective. Also my interest in machine learning is driven by the hope to contribute to a better healthcare system, where the human is in the center again.
As you might have recognized it´s not easy for me to give a short and apt description about myself, that brings together everything. But I hope it roused some interest and what maybe missing here you find in my blog. If not, don´t hesitate to write me a message!
In the first place I am still studying computer science at Hochschule Osnabrück. Beyond that I have continued to find meaning and joy in my work over the past couple years and sharpened my view on where to invest my energy. For me working alongside the study (or sometimes studying alongside the work) has become a huge enrichment and made the state of continuous creation become a normality.
It all started in february 2017 as I crossed paths with my current boss in the ikea cologne and we started talking about our passion. Since than it has been a tremendous rollercoaster ride with many nightshifts, a lot of travelling to cologne and a shared vision to rethink what smart home really means. As of now we already have our first showroom in aachen and are a hell of a lot closer to our goal.
In the end of 2017 I made contact with the research project "Dorfgemeinschaft 2.0" and got employed for the controlling team in january 2018. The project is all about allowing the elderly to longer stay in their own homes and to develop supply concepts for rural areas. Ambient Assisted Living (AAL) and smart home play a huge role of course and we are trying to push the boundary of what´s possible. Furthermore I am responsible for our to web presences, the overall project management and coordination of the scientific associates. The work is especially engaging, because in the controlling team we are at the joint of research and industry. It is exciting and a challenge to ensure a good implementation and to work with local decision makers and politicians.
For the future I wish for more engagement in the health care sector, where for sure a big disruption is coming towards us. The digitization comes with a delay in this formerly very rigid and traditional sector, but not with less impact in the long run. The old institutions and structures are seeing themselves confronted with huge challenges and will have to adapt pretty radically. I hope my contribution will make a difference.